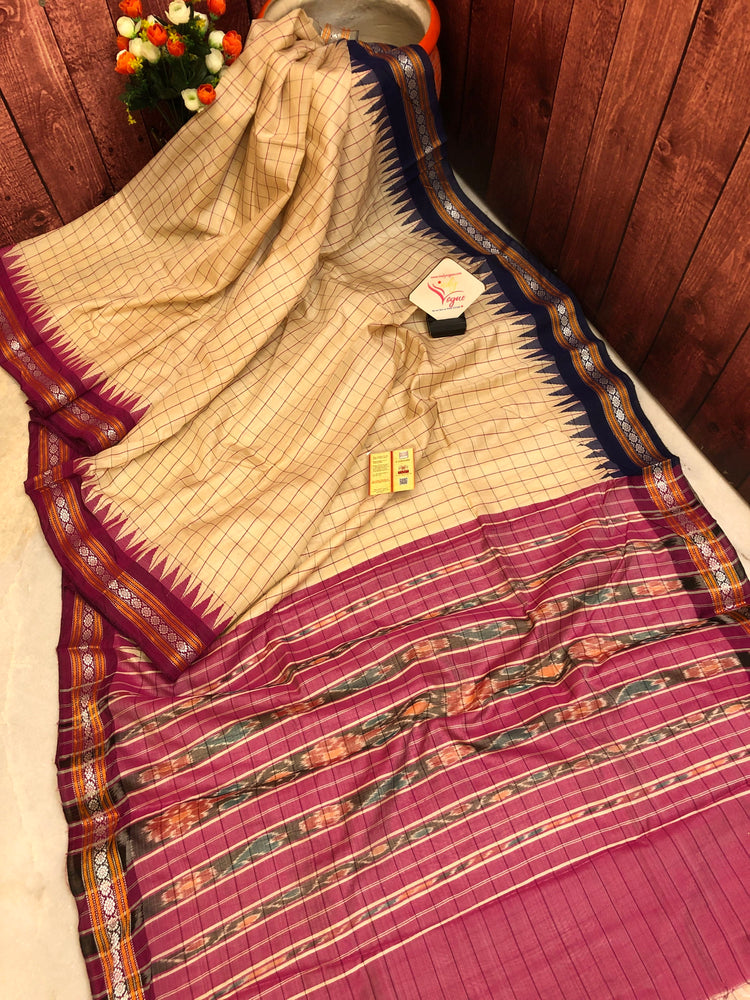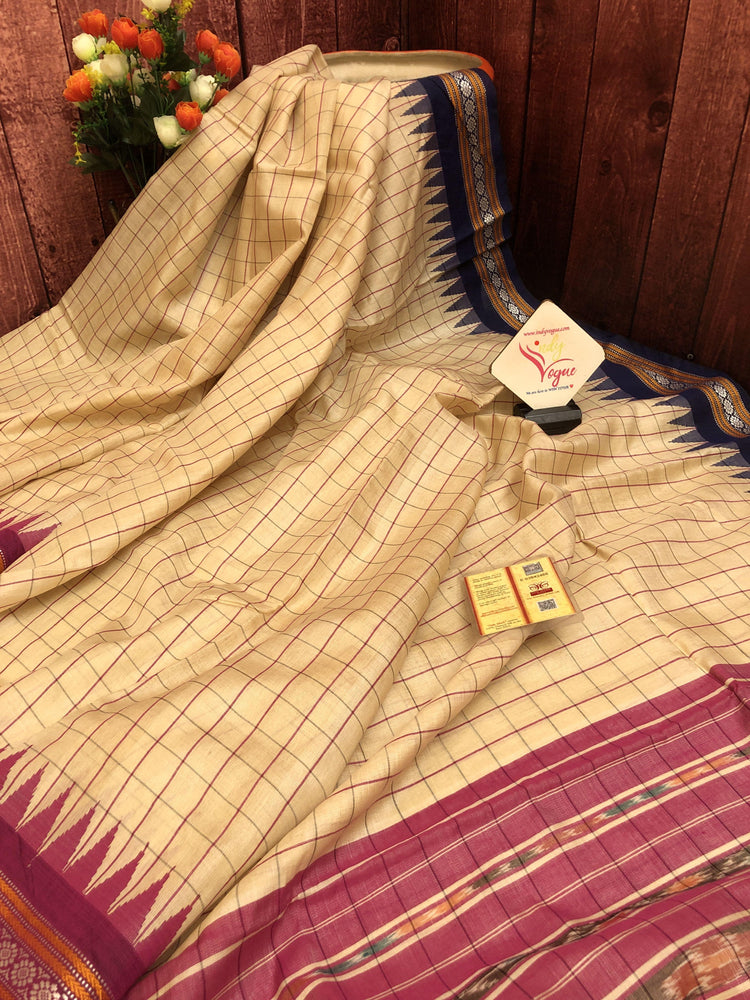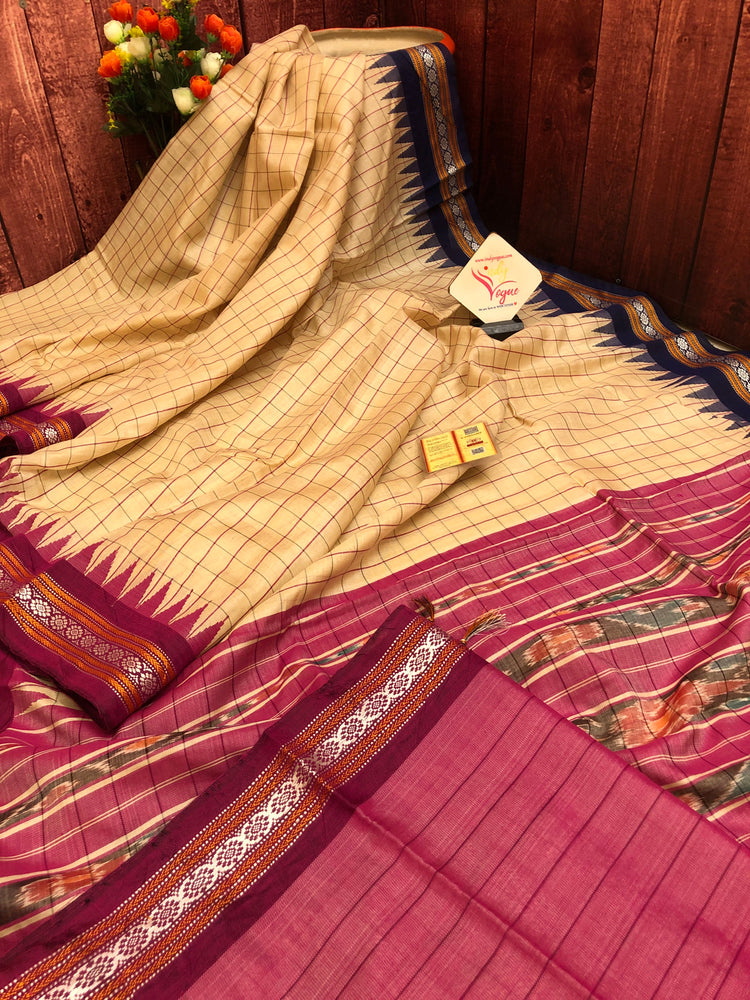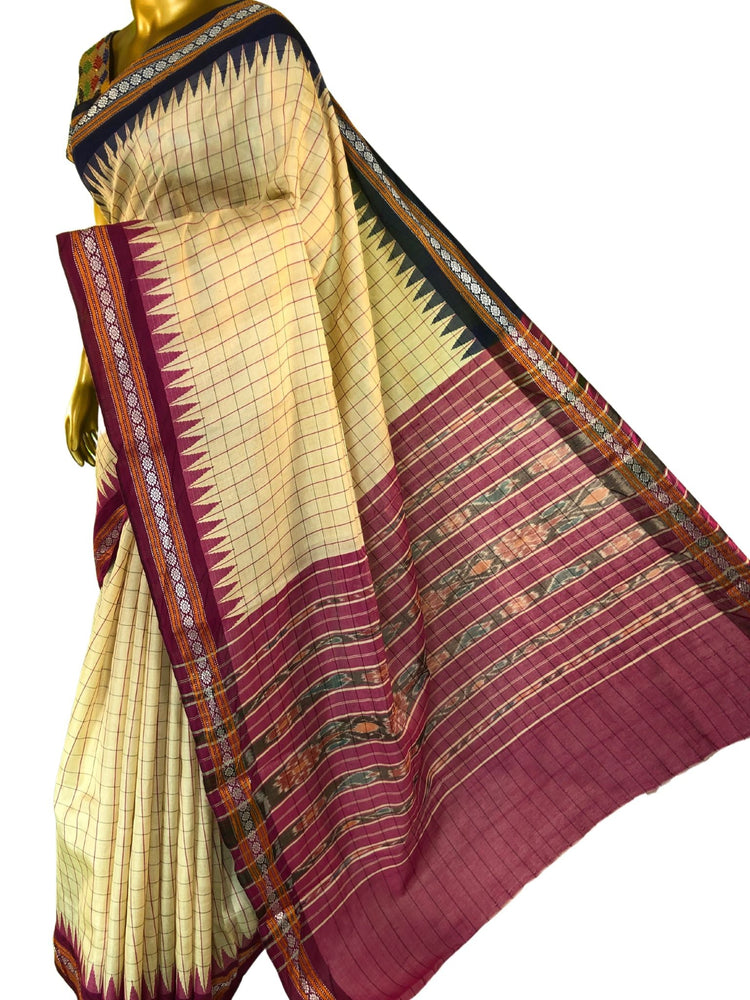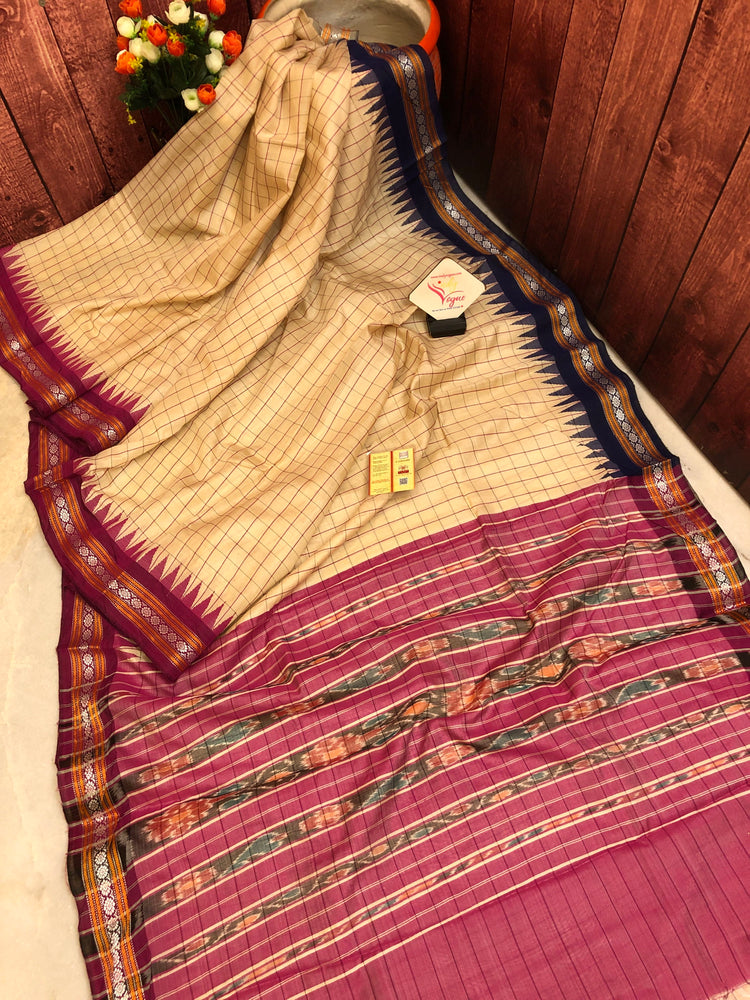 Beige Color Pure Tussar Silk Saree with Vidarbha Ganga Jamuna Border
Due to overwhelming love from the Patron, we are closing "Stitched Designer Blouse" order for Durga Puja. We will take orders for Diwali "Stitched Designer Blouse" till October 15, 2023 which will be shipped on November 4, 2023.
DESCRIPTION
bringing you fashionable and relaxing tussar silk with fantastic handloom style weaving and check-pattern zari work has unmatched beauty in the artwork. This saree has a beautiful Vidarbha Ganga  Jamuna border in different shades that cannot go unnoticed.
Color: A shade of beige color
Technique: Comes with traditional handloom weaving,

check-pattern 

zari work an incomparable Vidarbha Ganga Jamuna border
Fabric: Tussar Silk
IndyVogue's Assurance of Silk Mark Certification
MORE INFO
Occasions: Party Wear, Casual Wear
Fabric Type: Silk Mark Certified, Tussar Silk
Work: Hand Woven, Zari Work
Blouse Piece: Contrast Blouse Piece
Fall / Pico: Comes with Falls and Pico